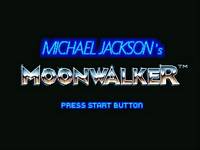 Sega 1990
What

. I remember as a lad staying up long nights dreaming and praying that one day I could experience what it was like to have the awesome moves of Michael Jackson. Even if only in video game form, I wanted to be like Mike. Only years later after the dream had faded (as well as my attempts to start a successful tribute act) did I realize it had already been done, and I had been living in vain.
Supposedly based on plans imagined by Jacko himself our good friends at SEGA managed to capture the King of Pop in all his glory. Everything is remarkably accurate; Bubbles the monkey, helpless children, fighting the mob in a nightclub...yep, it's just as amazing as it sounds. The best part of this game is that you can choose which pre-'Black or White' era hit you want to "beat it" to. The soundtrack provides the much needed adrenaline rush as you scroll through a shady night club sending gangsters to hell with powerful magic that radiates from MJ's sparkly glove. Usually I just stick with the classic Billie Jean, but sometimes late at night I choose Smooth Criminal.
So here we go, since there's no introduction (or maybe the feature film is required pre-viewing) we have to assume that Michael is some kind of dancing crime-fighter who persouses the ungly side of towns busting kiddy porn rings at dive-bars. This is based on the opening level where we see him spin furiously into a pool hall that apparently allows children to wallow under tables, clinging to their teddy bears.
As Michael you can, of course, employ all his wicked dance moves in order to rescue these exploited children and hence shut down the pedophilic nightclub...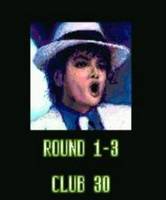 WOOOOooo! EEh-Hee! Now that one of my gaming fantasies has come to fruition
I find myself thinking of what other music/gaming entertainment crossover possibilities are out there. MMORPG version of

The Lamb Lies Down on Broadway

? A

Grand Theft Auto

style game starring Morrissey? I can only dream.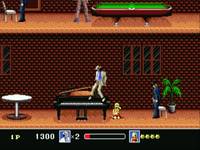 Mmh! Who's bad? Shagh-mogh! Luckily for Michael the gangsters do not carry automatic weapons...and the bullets seem to be made of nerf.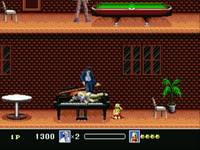 "No, stop it, ouch, little girl, please help uncle Michael."
*Game Tip: leave the children. You'll be doing them a favor.